CWPPRA Technical Committee Priority Project List (PPL) 33 Candidate Voting Results

The CWPPRA Technical Committee held a public meeting on 6 April 2023. The Technical Committee selected ten Priority Project List (PPL) 33 projects for Phase 0 analysis, which will be considered later for the final selection of projects that will be approved for Phase 1 (Engineering and Design). In addition, the Technical Committee voted against moving the Reefbud demonstration project forward with the PPL 33 Candidates.

More information on PPL 33 is available at here.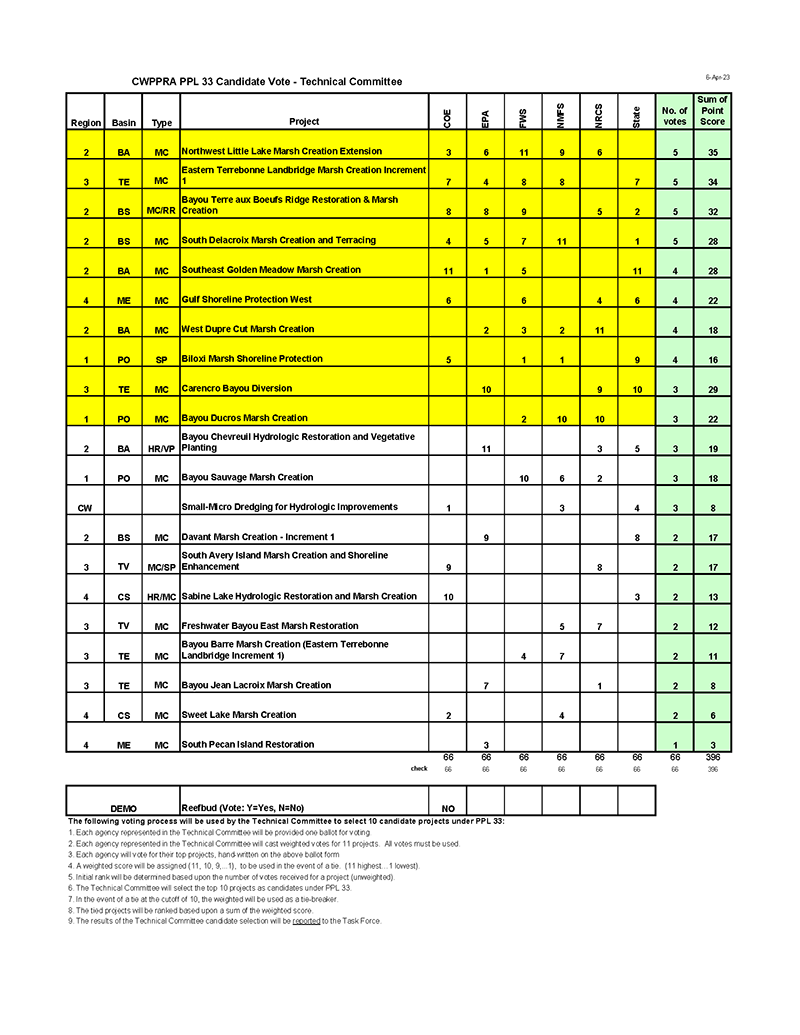 ###